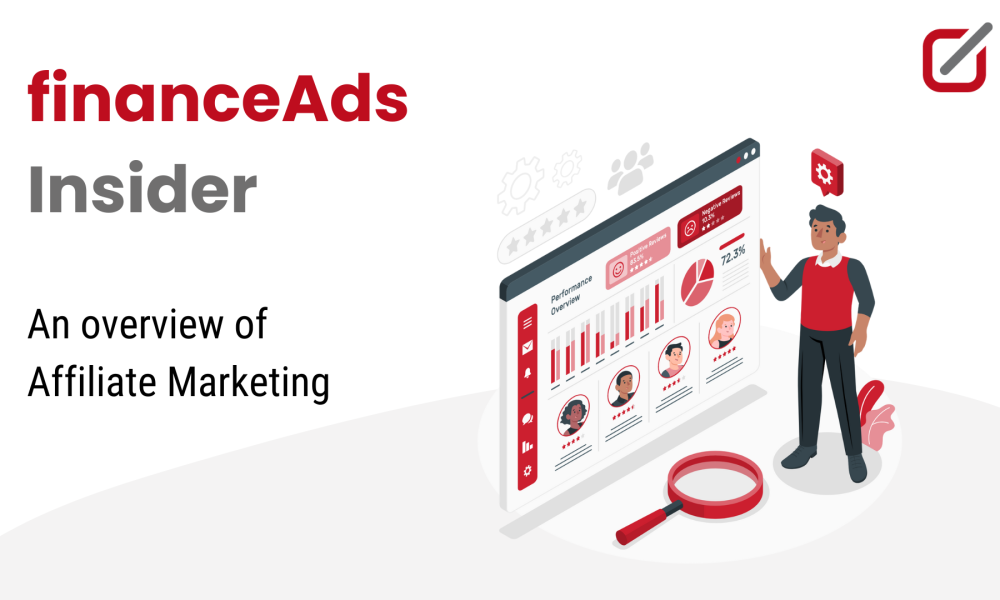 In the last 20 years, affiliate marketing has become one of the most successful marketing strategies.
Its effectiveness in promoting a product or service is clear. It is also an excellent tool for publishers when it comes to monetising a blog or a website.
Do you want to know all the secrets of affiliate marketing?
We have prepared this beginner's guide to show you what affiliate marketing is and how it works, the advantages it offers and how to succeed with this strategy.
What is affiliate marketing?
Affiliate marketing, as we have already mentioned, is a digital marketing strategy based on obtaining results.
An advertiser promotes its products or services through advertisements on third-party websites or blogs (called affiliates) through affiliate systems and programmes.
The advertiser pays only for the results obtained (conversions, leads, clicks, etc.). In other words, affiliates provide ad space in exchange for a commission.
On the one hand, the advertising company is able to expand its presence and reach a much wider audience than it could reach with its website alone, while the affiliate receives a commission for every product or service sold through their link.
What is the origin of affiliate marketing?
There are different theories about how affiliate marketing originated.
The first ever affiliate marketing programme, known as Prodigy, is said to have been launched in 1989 by an American entrepreneur, William J. Tobin, who realised the potential of virtual outreach.
Later, other initiatives emerged among e-commerces and when users clicked on a piece of content, they were redirected to a shopping site.
But the most widespread and accepted theory links this strategy to Amazon founder Jeff Bezos. In 1996, he met at an event with the creator of a website who wanted to sell books online without owning a retail shop.
Bezos proposed a method of linking this website to Amazon in order to achieve the seller's goal while the famous company received a commission for each copy sold on its website and referred through the original site.
The benefits of affiliate marketing
Affiliate marketing strategies bring significant benefits to all parties involved.
The benefits for advertisers
Advertisers get new customers with much less marketing effort, and they only pay for results. This makes it easier for them to manage their budget, ensuring a positive return on investment at all times.
The benefits for affiliate marketers
Affiliates earn a financial return for each result in the form of commission. Affiliate marketing is therefore an affordable way to monetise websites and blogs.
Consumers also benefit, for example, through personalized recommendations from a blogger who explains how he or she uses the product or service in everyday life.
Characteristics of affiliate marketing
Affiliate marketing requires a set of best practices to ensure long-term profitability.
Let's take a look at the key features that are essential to a successful affiliate marketing strategy:
Transparency: It is the advertiser's responsibility to ensure transparency. Affiliate links must be labeled.
Relevance: Target your potential affiliates. They must be compatible with your potential customers. Place trust in those affiliates that will get results. For example, if you sell pens it makes no sense to advertise on gardening blogs.
Credibility: If you advertise on untrustworthy sites, that lack of credibility will rub off on your brand. Make sure you know where your advertising is going to be shown.
Avoid intrusive advertising: Affiliate marketing is not synonymous with low-quality advertising. Links to your products and services should be accompanied by quality content. This way you can establish a good relationship with your customers.
Long-term vision: The search for immediate results means that you can resort to tactics that are not advisable. Invest in quality affiliates. It pays off.
Examples of affiliate marketing
The most common examples for developing affiliate marketing strategies are:
Websites: the simplest and best known.
Cash back: these are sites that share their revenue with users. They give back part of the commission for purchases made through their websites in the form of money, redeemable points, discounts, etc…
Search engines: through advertisements on search engines (such as Google AdWords).
Email marketing databases: the affiliate monetises its database of users interested in subjects related to the advertiser's product or service.
Co-registration databases: here, affiliates combine several companies in a single newsletter, to which consumers interested in a particular topic can subscribe. The consumer consents to have his or her data sent to companies in the sector in which he or she has expressed interest.
Personal blogs: just as websites, personal blogs can promote products and services in the form of clickable advertisements.
At financeAds we are experts in designing and implementing affiliate marketing strategies for banks, insurance companies and FinTechs.
Count on us to deliver results for your business with our successful campaigns!