Reliable Tools for
your Performance
We offer a wide range of comparison tools and various API interfaces including product data feeds. There are also many more technical solutions to help maximize your ROI.
Technical Solutions

for your website

Our reliable tools for affiliates offer you an optimal approach, helping you monetise your traffic in a more friendly and easier way, by providing a simple integration. We are constantly developing our solutions and working on new innovations and iterations of our Tools.
Ready-to-use financial comparison tools (white label)

Diverse integration options (iFrame, PHP-include, and so on)

Automatic update of product and interest rate data

Optimisation of your paid traffic campaigns through API connections

Marketplace solutions for easy monetization of your advertising space
Register now free of charge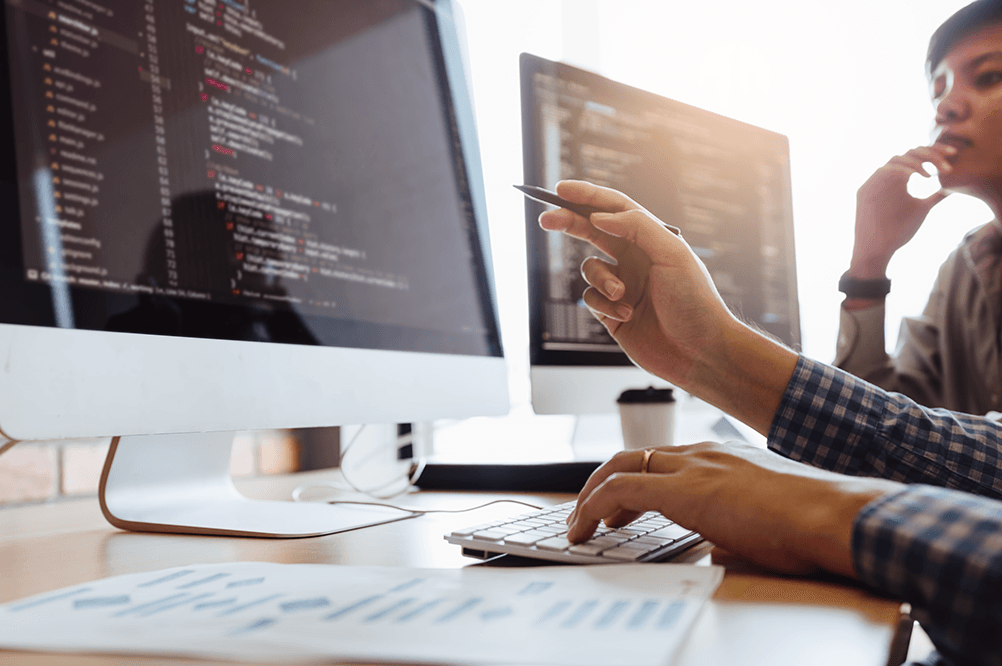 Our Tools ensure more
customer interaction

and

higher conversions

Would you like to give your users an easy way to compare financial products in an easy, secure and up-to-date way? We offer you a large selection of financial comparison tools that you can customize according to your needs and quickly integrate them into your advertising space (through a white label). Try out our comparison tools.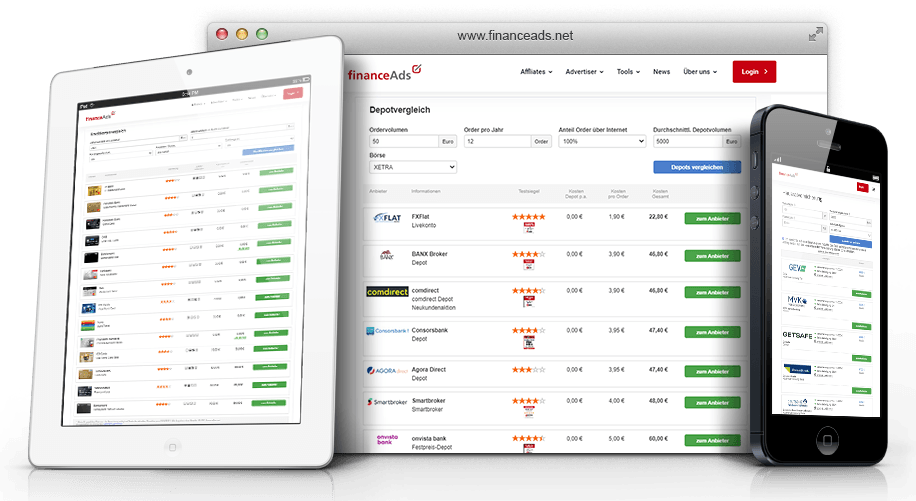 We offer comparison tools for the following products:
Current Accounts & Prepaid Cards

Credit Cards

Investments

Insurance
Always up to date and future proof
tracking
We focus on tracking precisely your transactions.

Tracking is constantly changing due to browser adjustments, legislation and user behaviour. We ensure that the best possible tracking is implemented in every Affiliate Program and we continually adapt to the new circumstances.
Our tracking includes various integration options, each of which is secured using a range of failsafe mechanisms. We highlight outstanding tracking transparently and award the best-tracking affiliate programs with our in-house seal of "Tracking Excellence".
We have also developed propriety forms and funnels that we implement on our affiliate websites to ensure that we continue tracking even when conditions are changing at advertiser level. These interfaces, like our other affiliate tools, are continuously optimised and improved.