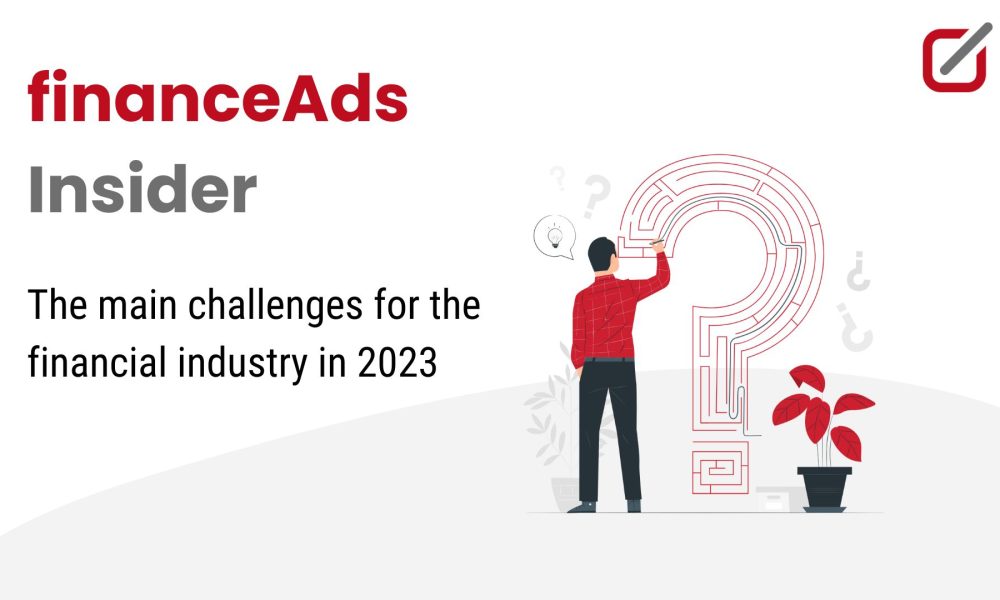 The financial services industry is constantly evolving. Once again, the sector is facing unprecedented challenges that have emerged due to changing customer demands and technological advancements. Staying ahead of the curve is crucial, and businesses in this sector must remain competitive and innovative to survive.
In this article, we will explore the main challenges facing the financial services industry in 2023, and how businesses can leverage affiliate marketing to overcome these challenges. Whether you are a small business looking to grow or a large corporation, understanding these challenges and implementing the right strategies can make all the difference.
Digital Transformation
Digital transformation is one of the most significant challenges facing the financial services industry in 2023. Customers are demanding services that are tailored to the unique needs and preferences of individuals, which can only be delivered through the integration of digital technologies. From mobile banking to virtual assistants, businesses must embrace these technologies to remain competitive.
However, digital transformation brings its own challenges. Cybersecurity risks have become more prevalent, and businesses must ensure that they have the right measures in place to protect their customers' data. Moreover, digital transformation requires significant investment, which can be a challenge for small and medium-sized businesses.
Example
Many banks are looking to keep up with changing customer demands by digitizing their operations. For instance, a bank might invest in mobile banking apps, virtual assistants, and chatbots to offer personalized and convenient services to its customers. However, it is also important for the bank to ensure that its digital infrastructure is secure and protected from cybersecurity risks.
Regulatory Compliance
Regulatory compliance is another challenge that businesses in the financial services industry face in 2023. Various regulatory bodies impose different compliance requirements, making it a complex and time-consuming process. Compliance is essential for maintaining customer trust, but it can be a challenge for businesses to stay on top of these regulations.
Businesses must ensure that they comply with regulations such as KYC (Know Your Customer) and AML (Anti-Money Laundering) to prevent financial crimes. Failure to comply with these regulations can lead to significant fines and reputational damage.
Example
Navigating the regulations set by governing bodies such as SEC and FINRA is a challenging task for many small investment firms. Meeting these regulatory requirements can be difficult, and it often involves significant time and resources to maintain accurate records, disclose conflicts of interest, and adhere to ethical standards. Non-compliance with these regulations can result among others in severe financial penalties.
Increased Competition
Increased competition is a challenge that affects every business in the financial services industry. Traditional banks, for example, are facing competition from fintech startups, which offer innovative products and services that appeal to younger customers. This competition is driving innovation and forcing businesses to differentiate themselves from their competitors.
Moreover, increased competition can lead to downward pressure on prices and profit margins. Businesses may need to lower their prices or offer more value-added services to attract and retain customers. This can be a challenging task, especially for businesses that have limited resources.
Example
Many fintech startups that offer personal finance management tools are facing increased competition from other startups providing similar products. To remain competitive, these startups need to differentiate themselves by providing unique features and exceptional customer service. As a result, they might offer personalized recommendations based on the user's spending habits or provide educational resources to help users better understand their finances.
Changing Customer Demands
As technology advances, customers are becoming more tech-savvy and expect financial service providers to offer personalized and convenient services that can be accessed anytime, anywhere. Furthermore, they also expect transparency in fees and pricing, exceptional customer service, and the ability to interact with providers through multiple channels, including online, mobile, and physical branches.
Additionally, customers are becoming more socially and environmentally conscious, which affects their financial decisions. Businesses that align with these values by promoting sustainability and social responsibility in their operations are more likely to attract and retain customers.
Moreover, customer demands are not limited to digital and environmental concerns. Demographic shifts and lifestyle changes also influence customer demands. For instance, younger customers may prioritize convenience and digital services, while older customers may value personal relationships and trust with their financial advisors.
Example
To appeal to a younger, more environmentally conscious demographic, investment firms are taking steps to reduce their carbon footprint and improve their digital offerings. For example, some firms are launching paperless billing initiatives and investing in renewable energy projects. Additionally, investment firms are developing user-friendly mobile apps that allow customers to track their investments and make informed decisions.
How Affiliate Marketing can Help Overcome These Challenges
Affiliate marketing is a cost-effective and efficient way for businesses in the financial services industry to attract new customers. By partnering with affiliate marketers, businesses can leverage their network and promote their products and services to a larger audience.
Moreover, affiliate marketing is performance-based, which means that businesses only pay for the results they achieve. This makes it a low-risk marketing strategy, especially for small and medium-sized businesses that have limited marketing budgets.
In addition to being budget-friendly and low-liability, affiliate marketing is also highly measurable. Businesses can track the performance of their affiliate marketing campaigns, including clicks, impressions, and conversions, and adjust their strategy accordingly. This allows them to optimize their marketing efforts and achieve better results over time.
Moreover, affiliate marketing can help businesses reach niche markets that may be difficult to target through traditional marketing channels. Affiliate marketers often have a loyal following in specific niches, and by partnering with them, businesses can tap into these audiences and acquire new customers who are interested in their products or services.
Conclusion
The financial services industry is facing unprecedented challenges, including digital transformation, regulatory compliance, increased competition, and changing customer demands. However, by leveraging digital technologies and adopting innovative marketing strategies such as affiliate marketing, businesses can overcome these challenges and remain competitive.
Partnering with financeAds can provide businesses with a wide network of publishers and a range of affiliate marketing solutions, including lead generation and customer acquisition. This can help businesses reach a wider audience, acquire new customers, and grow their business. 
With a performance-based model, financeAds ensures that businesses only pay for the results they achieve, making it a cost-effective and low-risk marketing strategy. Want to know more? Then get in touch with us!