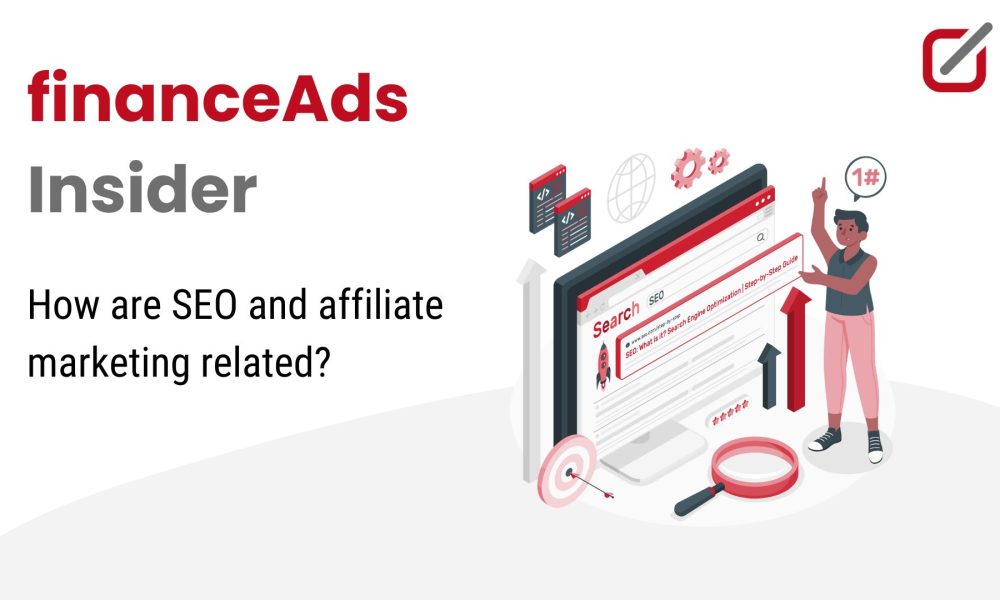 In the digital marketing world, there are several strategies that companies use to attract website visitors, increase their online visibility, and boost sales.
Two popular techniques are search engine optimization (SEO) and affiliate marketing. While they may seem like two separate entities, there is a strong connection between the two that can help businesses achieve their goals.
What is SEO?
Search engine optimization, or SEO, is the process of improving a website's content and structure to rank higher on search engine results pages (SERPs). The goal is to increase organic traffic by making a Website more visible and attractive to both search engines and users.
SEO includes a range of techniques such as keyword research, on-page optimization, link building and other technical improvements.
Keyword research helps companies identify the terms and phrases that people use to search for their products or services.
On-page optimization involves improving elements on the website such as meta titles, meta descriptions and website text to make them more relevant and attractive to search engines.
Link Building focuses on getting backlinks from other websites, which signal to search engines that the website is authoritative and trustworthy.
Technical optimization is focused on the backend of the website such as site speed, mobile-friendliness and security, to ensure that the website functions as well as possible.
What is affiliate marketing?
Affiliate marketing is a performance-based marketing technique. It involves promoting another company's products or services and earning a commission for each sale made. The affiliate promotes the product or service to its audience, and if someone makes a purchase through the affiliate link, it receives a percentage of the sale.
Affiliates can be individuals or companies. There are various affiliate marketing programs available for things such as websites, blogs and influencers to join. Affiliate marketing can be an effective way for businesses to expand their reach, reach new audiences and increase sales without high marketing costs.
How are SEO and affiliate marketing related?
Although SEO and affiliate marketing are separate strategies, they are closely related and when combined can support businesses in different ways. Here are a few examples of affiliate marketing SEO.
Increased traffic and visibility
By optimizing a website for search engines, businesses can generate more organic traffic. This means more people find their site through search engine results. However, optimizing a website for SEO takes time, especially for new websites or businesses in competitive industries.
This is where affiliate marketing SEO can come in handy. By working with affiliates who have a specific audience, businesses can reach new audiences and increase their exposure. When affiliates promote the advertiser's products or services to their followers, they direct visitors to the company's website.
Any other source of traffic to a particular webpage (in this case, affiliate traffic) will help that particular page to rank higher in search results, optimising therefore your SEO strategy.
Also, since SEO efforts may take time to show results, affiliate marketing can accelerate them by bringing in traffic faster.
Backlinks and authority
As mentioned earlier, link building is a crucial part of SEO. Backlinks signal to search engines that a website is authoritative and trustworthy, which can improve its position in search engine results. By working with partners who have websites with high domain authority, companies can obtain valuable backlinks to their website.
For example, if a blogger with high domain authority adds a backlink to a company's website in one of his blog posts, this signals to search engines that the company's website is also authoritative and trusted.
This is how affiliate marketing can add value to your link building strategy: if your advertisement is included in a high quality website, besides bringing us leads to your website, it will transfer us authority, killing two birds with one stone.
Various marketing activities
Finally, by combining SEO and affiliate marketing, companies can conduct their marketing activities in a diverse manner, reaching different audiences through a variety of channels.
While SEO focuses on increasing organic traffic, affiliate marketing SEO focuses on reaching specific audiences through the network of affiliates. By using both strategies, businesses can increase their chances of reaching potential customers and generating more sales.
Tips for combining SEO and affiliate marketing
Now that the connection between SEO and affiliate marketing is clear, let's look at how to combine the two strategies for optimal success.
Choose the right keywords for affiliate content
Performing keyword research will not only help form ideas for affiliate marketing SEO campaigns, but will also significantly increase the reach of the content.
To maximise the chances of positioning for the right keywords, it is important to use a mix of short tail keywords, long tail keywords, and key phrases.
Create valuable content for your niche
To ensure that your affiliate marketing SEO activities perform optimally, the content must provide value to your audience. If affiliate marketing content does not deliver on its promises, search engines will not appreciate it.
There are different types of content you can use for affiliate marketing SEO. These include email marketing campaigns, product reviews, videos, affiliate landing pages, etc.
Measure and improve
When you apply affiliate marketing SEO strategies, you need to keep adjusting your activities to adapt to the constantly changing digital landscape.
To ensure optimal success, you will need to accurately measure your content and campaigns. This way, you can identify strengths and weaknesses and gain the necessary insight to refine your strategy.
Conclusion
Combining affiliate marketing and SEO can be a powerful strategy for businesses to achieve their marketing goals. While both strategies have their own unique advantages, combining them can have an even greater impact.
By incorporating affiliate marketing SEO into your strategy, you can increase your website traffic, improve your search engine rankings and generate more revenue. Remember to only select affiliate partners that are relevant to your industry and always choose quality over quantity.
At financeAds, we are experts in designing and implementing affiliate marketing strategies for banks, insurers and FinTechs.
With our help and expertise, your affiliate marketing campaigns are in good hands!