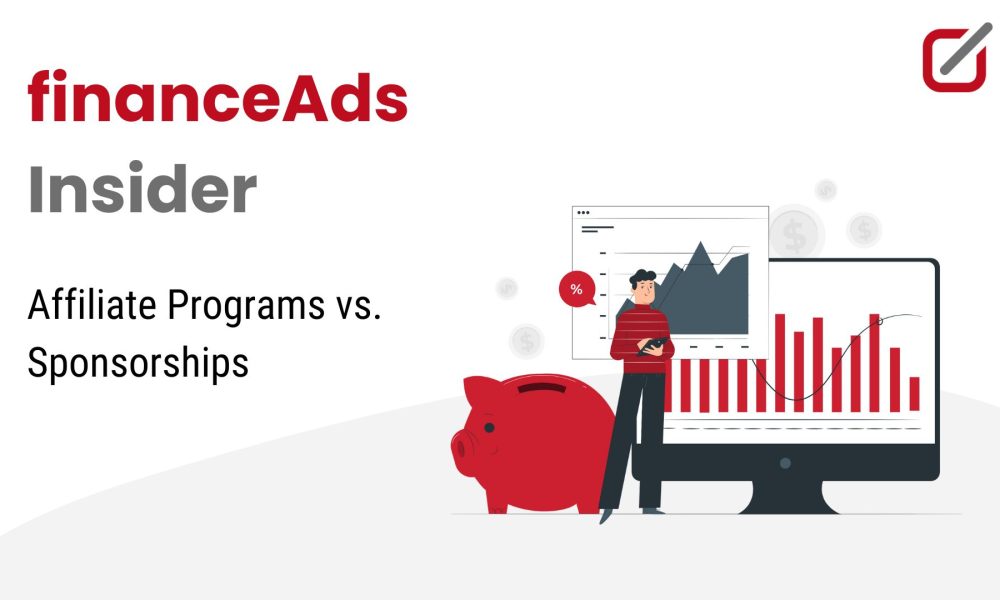 As a business, have you ever thought about sponsorship and affiliate marketing? These are two common strategies that can help you increase brand awareness and drive more traffic to your website. In this article, we will explain to you in detail the difference between affiliate sponsorship and partnership, and recommend which one best suits your company's goals.
What is sponsorship?
Sponsorship is a marketing strategy in which a company offers financial or material support to a person, event, organization or team in exchange for brand awareness and/or goodwill. The goal is to enhance the company's reputation and reach a specific target audience.
Examples of sponsorship
A well-known example of sponsorship is the partnership between OKX, a cryptocurrency exchange, and Manchester City Football Club. As part of the deal, OKX's branding is displayed on the team's jerseys and throughout the club's stadium. This sponsorship provides OKX with exposure to Manchester City's global fanbase and enhances the company's brand recognition.
Another example is the partnership between American Express and the US Open tennis tournament. American Express sponsors the tournament, which includes branding on the court and throughout the venue, as well as exclusive experiences for American Express card members.
This sponsorship allows American Express to reach a global audience of tennis fans and aligns with the company's focus on sports and entertainment sponsorships. The partnership also helps to strengthen American Express's brand reputation and reinforces its position as a leading provider of premium financial services.
Benefits of sponsorship
Brand awareness: through sponsorship, the company's name is associated with the sponsored event or team and brand awareness is increased.
Image: by sponsoring, the company's image can be improved. For example, the company becomes associated with a particular target group or value that the event or team represents. This can help make the company more sympathetic to the target audience.
Customer loyalty: through sponsorship, the company can create customer loyalty. People who are fans of the sponsored event or team will view the company more positively and may be more likely to purchase products or services from the company.
Disadvantages of sponsorship
Relatively high cost: sponsorship can be a serious investment. The cost of sponsorship varies depending on the event or team being sponsored. It is important to weigh the costs against the expected returns.
Uncertainty of impact: it is difficult to measure the exact impact of sponsorship on brand awareness and sales. This can make it difficult to determine whether sponsorship has been a good investment.
What is affiliate marketing?
Affiliate marketing is a form of online marketing in which a company partners with affiliates to promote products or services. The affiliate promotes the products or services on his/her website or social media channels and receives compensation for each purchase made through his/her unique affiliate link. The goal of affiliate marketing is to drive more traffic to the company's website and boost sales.
Examples of affiliate marketing
An example of affiliate marketing is Revolut. A fintech company that offers a range of financial services, including currency exchange, payments, and investment management. Revolut's affiliate program allows website owners and bloggers to promote Revolut's products and services to their audience in exchange for a commission on sales. Affiliates can earn up to €400 per referral, depending on the product or service that is sold.
Another example of an affiliate marketing program is Trading212. An online trading platform that allows users to trade various financial instruments, including stocks, forex, and cryptocurrencies. The company's affiliate program allows website owners and social media influencers to promote Trading212's platform to their audience in exchange for a commission on sales. Affiliates can earn up to €30 for each qualified client that they refer to the platform.
Benefits of affiliate marketing
Cost-effective: affiliate marketing can be a cost-effective way to drive more traffic to the company's website and increase sales. After all, the company only pays a fee for each purchase made through the unique affiliate link.
Measurability of results: it is relatively easy to measure the results of affiliate marketing. For example, the company can see how much traffic came to the website through the affiliate link and how many sales were made through this link. This allows the company to accurately measure the effectiveness of affiliate marketing and make adjustments if necessary.
Target group reach: by working with affiliates, the company can achieve a larger reach of the target group. After all, the affiliates have already built up their own audience and can therefore help the company reach this target group.
Disadvantages of affiliate marketing
Dependence on affiliates: the company depends on the affiliates to promote the product or service. If the affiliates are not active or do not reach the right target audience, the affiliate marketing strategy can be less effective.
Competitive offerings: if the product or service the company offers competes strongly with other products or services, it may be difficult to find affiliates willing to promote the product.
Differences between sponsorship and affiliate marketing
| | | |
| --- | --- | --- |
| | Sponsoring | Affiliate marketing |
| Objectives | Increase brand awareness.Strengthen brand image. | Increase website traffic.Increase sales. |
| Costs | Can run high. | Conversion only. |
| Reach | Mostly a more generic audience. | More specific audience or niche. |
| Measurability | Objectives are difficult to measure. | Goals are easy to measure. |
Which marketing strategy is the best fit for your business?
These are the most important factors to consider when choosing between sponsorship and affiliate marketing:
Goals: determine what goals you want to achieve with the marketing strategy. Do you want to increase brand awareness or increase sales?
Budget: determine how much budget you have available for marketing. Sponsorships can be quite an investment, while affiliate marketing can be cost-effective.
Target audience: determine who your target audience is and how best to reach them. With sponsorship, the company relies on the sponsored event or team to reach the target audience, whereas with affiliate marketing, the target audience can be reached through the affiliates.
When is sponsorship the best choice?
Sponsorship can be a good choice if the goal is to increase brand awareness and improve the company's image. Sponsorship can also be a good choice if the company wants to associate itself with a particular audience or value that the sponsored event or team represents.
When is affiliate marketing the best choice?
Affiliate marketing can be a good choice if the goal is to drive more Web traffic to the company's site and increase sales. Affiliate marketing can also be a good choice if the company is looking for a cost-effective marketing strategy.
Need help with your affiliate marketing campaigns?
At financeAds, we operate as a trusted partner for banks, insurers and FinTech companies. We also offer account management for websites, influencers and other affiliates. For more information, feel free to contact us or check out our page for advertisers.