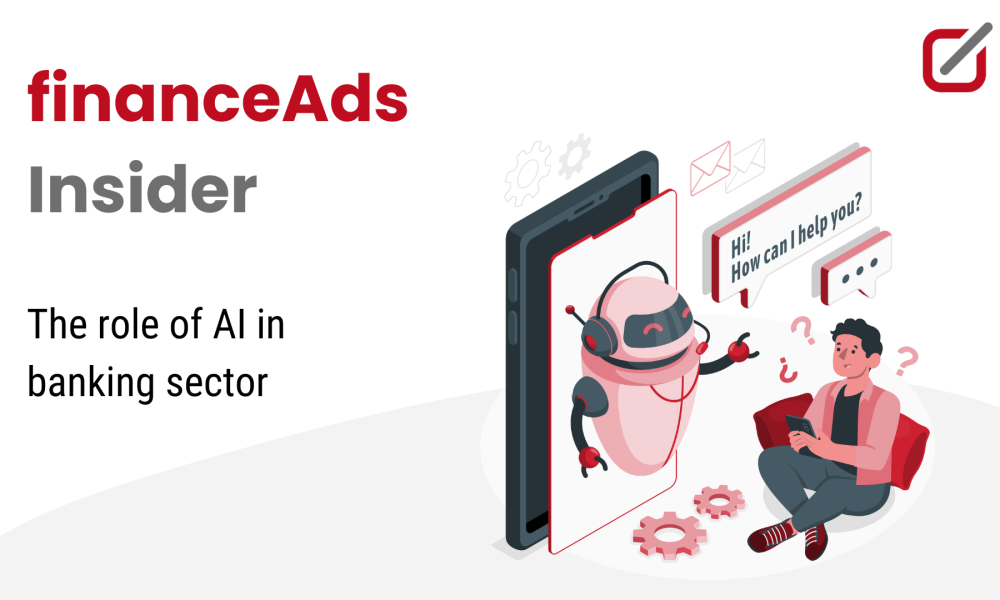 Over the years, artificial intelligence in banking has become a major factor.
Nowadays, AI is present in frequent activities such as web searching, facial recognition, social media recommendations, route navigation in apps, virtual voice assistants, mobile apps (for language learning, personal shopper) and a long etcetera.
Let's start at the beginning…
What is Artificial Intelligence?
Artificial Intelligence (AI) is the technology that makes it possible to automate decision-making and the execution of actions through the use of computer systems and the application of mathematical techniques to large volumes of data.
AI is mainly used to perform different types of analysis:
Descriptive analyses: these are the most common. Those that try to explain what has happened.
Predictive analytics: those that try to anticipate what is going to happen.
Prescriptive analytics: those that recommend what to do to achieve a given objective.
Advances in AI have led it to position itself as the essential technology of the coming decades for different sectors such as: transport, education, health, culture and of course, banking.
No sector will be left out.
The ultimate goal is for AI to boost the technological and industrial capacity of economies, but always serving people and improving their well-being.
In short, we can say that its goal is to make people's lives easier.
The advantages of artificial intelligence in banking
One of the sectors that has most driven the use of Big Data and advances in AI is the banking sector.
Thanks to these technologies, the user experience is being improved, increasing efficiency in internal processes and reinforcing security, among others.
The use of artificial intelligence in banking is becoming increasingly important and necessary.
Let's take a look at the advantages of using artificial intelligence in banking:
Data analytics
Banks are using AI to analyse large amounts of data and obtain valuable information about their customers and their financial habits.
Thanks to AI, they are managing to analyse customer behaviour and get to know them better, with the aim of offering them a better user experience, as well as more personalised products tailored to their needs.
Security
Artificial intelligence in banking makes it possible to detect and prevent fraud in real time, helping banks to protect their customers and their own financial interests.
Fraud control has undoubtedly been one of the first activities in the banking sector to benefit from the application of artificial intelligence.
In this field, programmes have been developed that identify patterns of behaviour that allow the detection of abnormal behaviour.
For example, an external fraud detection system can learn to identify fraudulent patterns based on the behaviour of the bank's customers.
That is, when the user deviates from the usual patterns, the system raises an alert. Several scenarios can then follow depending on their severity: from a review of the transaction by the bank and a call to the customer, to the blocking of the card, if necessary.
Customer service
Artificial intelligence in banking has the potential to change the way we interact with users of financial services in the coming years.
For example, many banks are using AI-based chatbots to interact with their customers and provide faster and more efficient service.
In addition, the systems will be able to learn from their own interactions or those of other agents performing a specific task. This will automate part of the processes developed in customer service departments, providing customers with greater agility when interacting with their bank.
AI-based systems are designed to offer automated financial advice.
In this way, through websites or mobile applications, they can, for example, offer us the most suitable investment products for our needs based on our profile, warn us of upcoming payments or analyse our spending patterns to tell us how we can increase our savings.
Loans
AI is helping banks automate loan application and approval processes, enabling faster and more accurate decision-making.
One of the most notable applications of artificial intelligence in the banking sector is its application to risk assessment models.
The ability to access more information about a loan applicant and to process data that previously could not be processed by technology can improve the applicant's credit profiling process and generate more accurate information about the risks of a transaction.
This makes it possible, on the one hand, to improve the sustainability of the financial system and to avoid situations in which the customer is unable to meet his or her financial obligations.
On the other hand, it can help more people to access financing, reducing the number of credit refusals due to inaccurate analysis of the information or for not taking into account variables that the new AI systems have the capacity to analyse.
In short, AI can help to better profile customers, facilitating responsible borrowing and avoiding situations of over-indebtedness.
Artificial intelligence in the banking sector: ethical and privacy challenges
As AI develops and becomes more widely used in the banking sector, ethical and privacy concerns arise.
Let's look at the main challenges facing artificial intelligence in banking:
There are concerns about how banks are collecting and using customer data.
Also about whether AI systems are treating customers fairly and equitably or whether they are making discriminatory decisions.
There are concerns about the transparency and accountability of AI systems.
Many customers do not understand how AI systems work and how decisions are made, which can lead to mistrust.
It is therefore important that banks strive to provide adequate transparency and accountability in the use of AI systems.
Ultimately, it is critical that the banking sector addresses these challenges as they move forward in the use of AI.
As artificial intelligence evolves, we are likely to have a more efficient, safer and more satisfying banking sector for customers.
At financeAds, Europe's largest financial affiliate marketing network, we offer affiliate programmes targeted at the financial sector to help you in acquiring new customers, making us a partner for banks, insurance companies and Fintech.
Our 15 years of experience in the financial sector allows us to guarantee our advertisers great benefits such as profitable customer acquisition, increased visibility of financial or investment products and personalised advice from our team of experts to reach targets quickly, among many other benefits.
All this thanks to affiliate marketing.
Do you need a strategy tailored to your needs?
Don't worry if you have just launched your brand in the market or you have been in the financial sector for a long time, we are here to help you!